Moisturize

Anti-Transpirant
Moisturize Anti-Transpirant is a natural pine based plant conditioner that prevents against wilting, freezing, transfer shock and other causes of plant stress that can result in loss of needles, leaves or related plant health issues.
Moisturize is a long lasting, liquid product that locks in moisture and offers year round protection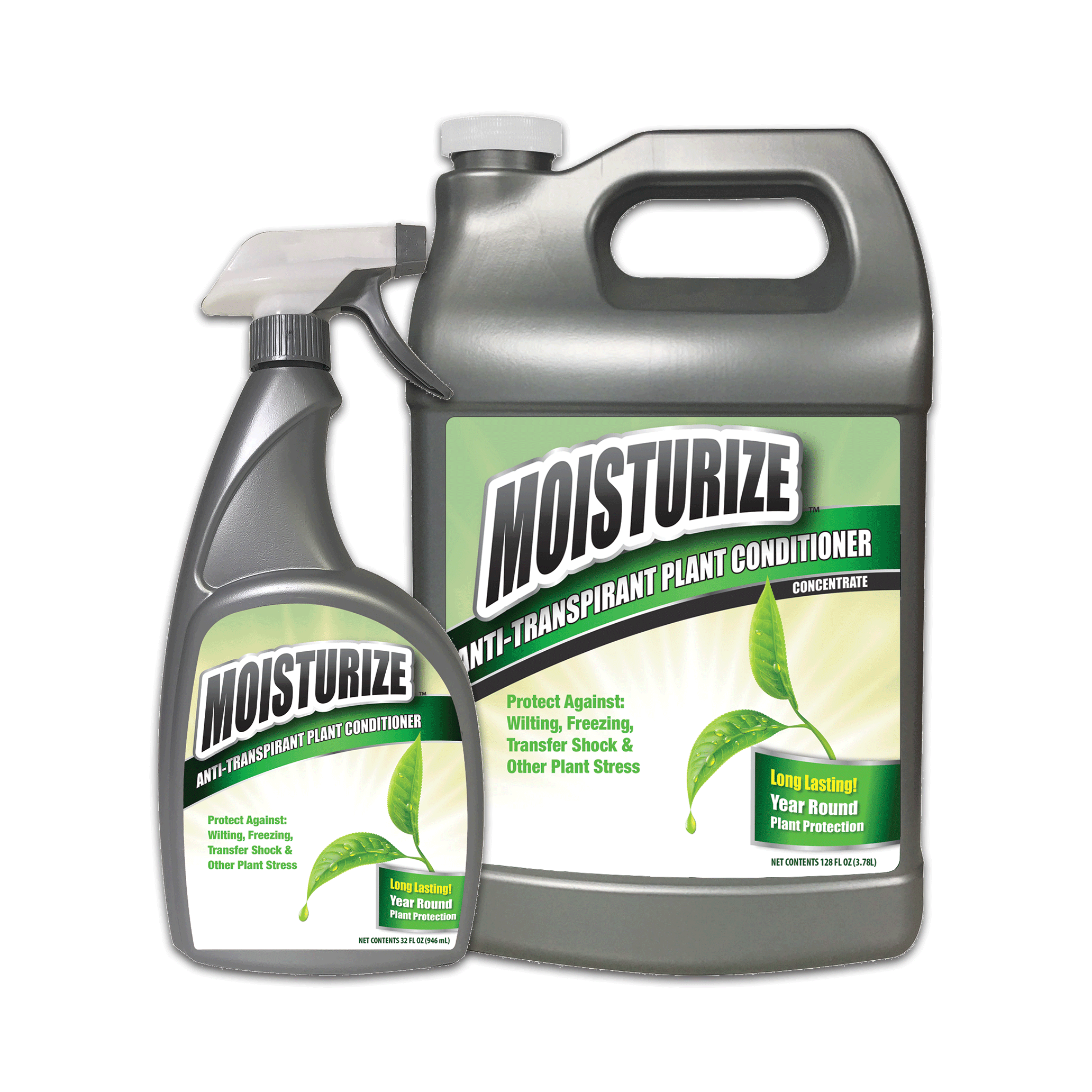 Moisturize Anti-Transpirant Plant Conditioner
Moisturize™ is a universal, anti-transpirant plant conditioner that prevents the type of moisture loss that can result in leaf and shoot wilting, transfer shock or total plant loss. Moisturize helps to protect against seasonal weather changes by reinforcing the plant's natural ability to hold moisture, making treated plant material more resistant to sudden temperature fluctuations, even in the toughest cold and drought conditions. For use on all grasses, evergreens, trees, shrubs and flowers, as well as on fruit and vegetable plants.
​
Available in Ready to Use and Concentrated Sizes
Holiday Magic
Evergreen Spray
Holiday Magic™ is an evergreen spray for Christmas trees, wreaths, garland and other greens used to decorate indoor spaces that can prevent the type of moisture loss that can result in needle loss and drying out. Holiday Magic also adds a fresh, pine scent to the plant material it is applied to. Extend the life of your real holiday decorations with Holiday Magic.
​
Available in Ready to Use Spray Can
Coming Winter 2021!
To see the full line of Messinas lawn and garden products, including all of our animal repellents, herbicides, fertilizers and pest control lines, click here.